If you are looking to switch to the keto diet, you aren't alone. Many people are recognizing the many benefits of following the keto diet. However, one of the biggest pitfalls associated with following the keto diet is that it happens to be a very restrictive diet.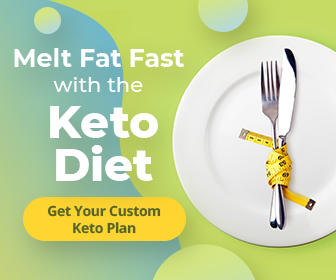 Because of this, it can be difficult to consistently follow. However, with some easy recipes in your cookbook, you shouldn't have any trouble at all. We will go over some of the best ingredients to use for some easy keto recipes.
Ghee is such a versatile ingredient that you can use for various recipes. It is butter stripped of the milk solids. Therefore, it offers all of the nutritional properties of butter without the downsides. Ghee is a staple ingredient to have in your fridge if you are on keto. There are so many dishes you can make with ghee. One of the best recipes to try is butter chicken. It's easy and delicious.
Butter Chicken
1.5 lbs chicken breast cubed
2 tablespoons garam masala
3 teaspoons fresh ginger grated
3 teaspoons minced garlic
4 oz whole milk plain Greek yogurt
1 tablespoon coconut oil
      Sauce:
2 tablespoons ghee or butter
1 onion
2 teaspoons fresh ginger grated
2 teaspoons minced garlic
14.5 oz can crushed tomatoes
1 tablespoon ground coriander
½ tablespoon garam masala
2 teaspoons cumin
1 teaspoon chili powder
½ cup heavy cream
Salt to taste
Instructions:
Cut the chicken into 2″ pieces.
Place in a large bowl.
Add 2 tablespoons garam masala, 1 teaspoon grated ginger and 1 teaspoon minced garlic.
Add in the yogurt, mix to combine thoroughly.
Place in refrigerator to chill for at least 30 minutes.
For the sauce, add onion, garlic, ginger, crushed tomatoes and spices into blender. Blend until smooth and then set aside.
Heat 1 tablespoon of oil in large skillet over medium-high heat.
Place the chicken and the marinade into the skillet, browning for 3 to 4 minutes on each side.
Once browned, pour in the sauce cook and 5 to 6 minutes longer.
Stir in the heavy cream and ghee and continue to cook another minute.
Taste for salt and add additional if needed.
Top with cilantro and serve with cauliflower rice if desired.
Avocados
Avocados should be an absolute staple for anyone that is following the keto diet. Avocados are one of the perfect ingredients for the keto diet because it contains a lot of healthy fats and protein. To make avocado even more of a powerhouse ingredient, you should combine it with an omelet.
Keto Omelette
The best part about this diet is the fact you can eat as many high-fat foods as you want. When making your omelet, you can get as creative as you want.
Simply gather three or so eggs and some grated cheese.
From there, you will whisk the eggs.
Place bacon on a pan and put it into the oven until they are crisp.
Remove the bacon once it's finished and pour the whisked eggs into a pan and cook the omelet until it is lightly browned on each side.
Add the bacon and virtually any other ingredient you want.
Add your choice of cheese
Top the omelet off with your fresh avocado.
Overall, the keto diet is very easy to follow once you recognize some of the ingredients that you should be incorporating into your diet. From there, you can find easy recipes that you can use which should satisfy your cravings and provide you with delicious alternatives to the foods you might already be eating.