For a lot of people, a sandwich is their go-to lunch. Since you can't eat bread when you're on keto, you may feel lost when it's time to make your lunch. Luckily, these keto lunch ideas are perfect for anyone that's trying to follow this diet plan.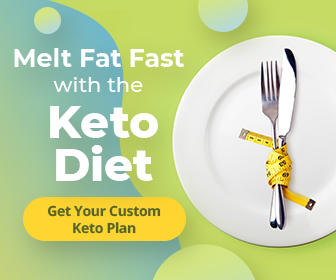 Egg Salad
If you used to eat egg salad sandwiches for lunch, why not skip the bread? Egg salad makes a terrific meal on its own. Since eggs are high in protein, this is a food that will leave you feeling full until dinner rolls around. You can pair your egg salad with a crunchy vegetable, like celery.
Stuffed Avocados
Avocados are an amazing food to eat on the keto diet, and they're also more versatile than you might think. Once you remove the pit from your avocado, you can eat it in a variety of ways. For example, you can stuff an avocado with taco meat and top it with some salsa and sour cream. Delicious!
Lettuce Wraps
If you enjoy wraps, you might miss tortillas once you start the keto diet. Thankfully, there is an easy substitution available: lettuce. You can use pieces of lettuce as wraps for many different foods, including shrimp and chicken.
Bacon Sushi
Sushi is a favorite food of many people, but rice is something that you need to avoid when you're sticking to a keto diet. Thankfully, you can just wrap all of your favorite sushi fillings in a slice of bacon. Just make sure that the bacon isn't too crunchy. You won't want it to crumble when you roll your sushi up.
Cauliflower Salad
Even if you haven't eaten a lot of cauliflower in the past, you may find that it becomes a go-to food after you start the keto diet. Take some cauliflower, add in bacon, cheese, and some other seasonings, and you'll have an easy lunch that you won't be able to get enough of.
Burger Salads
For a lot of people, the words "burger" and "salad" don't really go together. However, since you'll have to avoid buns on your diet, you may find yourself eating burgers in all kinds of different ways. Take a freshly cooked burger patty and place it atop a salad. You'll love the blend of hot and cold ingredients.
Cheese Quesadillas
A cheese quesadilla might seem like the kind of food you need to stay away from when you're sticking to a keto diet. However, it can quickly become keto-friendly if you use cheese as a tortilla. You can fill your cheese tortillas with high protein ingredients like chicken.
Stuffed Tomatoes
You can stuff a tomato with a range of ingredients, which can make for a very tasty keto lunch. For example, tomatoes taste great when they're stuffed with ground meat!
Once you adjust to the keto diet, you'll find that it's easy to come up with keto lunch ideas. There are a lot of terrific substitutes for high carb foods. You'll be able to eat a variety of tasty meals for lunch and lose weight at the same time.