When you are following a diet that is very low in carbohydrates and very high in fats, or the ketogenic diet, you must keep in mind that not all fats are the same. There are some good keto fats and then there are the fats that are not good to eat while you are on keto.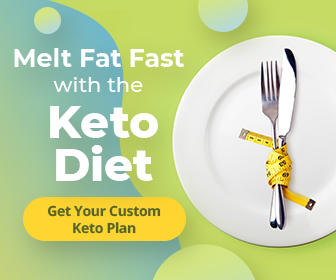 This is why you have to make sure your meals are filled with the most natural and whole fat options so you can reach your weight loss and health goals. The following is a list of good and healthy sources of fat you can enjoy while on the keto diet.
Nuts And Seeds
By adding different types of nuts and seeds to your diet, you will be increasing your daily intake fiber, plant-based sources of protein and good fats. In addition, consuming higher amounts of nuts and seeds will also lower your risk of cancer-related deaths, heart disease, diabetes-related deaths and respiratory complications.
Remember, nuts and seeds vary in their individual compositions. So, you should consume a variety of nuts and seeds to ensure you get all of the nutrients that your body needs. Walnuts, pecans, almonds, pistachios, Brazil nuts and cashews are all excellent choices for diets that are high in fats and low in carbs.
Avocado Oils And Avocados
This 'fruit' is not only an ideal source of good fats on a keto diet, but it is also high in essential vitamins, minerals and fiber. Several studies have also shown that avocados and avocado oil may also promote healthy aging, heart health and balanced blood sugar.
You can eat avocados on their own, use them to make guacamole or add them to salads to increase nutrients and fats. Avocado oil can be drizzled on roasted and grilled vegetables.
Cold-Pressed Olive Oil And Olives
Olives and their oils have been researched for decades for their health benefits. It is no wonder why olives are often at the top of the list when it comes to one of the healthiest foods in the world.
Olives are contain vitamin E and good healthy fats. They also have other compounds that are known to lower a person's risk of chronic illnesses such as heart disease, osteoporosis and cancer.
They can eaten as an on-the-go snack, or mixed into a salad. For extra nutrient benefits and flavor, stuff olives with pimentos or garlic.
Olive oil that is cold pressed can be drizzled over roasted and grilled vegetables, and can also double as a marinade for animal based protein sources.
Seafood (Fatty Fish)
Sardines, salmon, tuna and anchovies can also be added to a keto diet. Fatty fish is full of omega-3 fats and are a good source of protein. Furthermore, certain types of fish, like salmon, are also good sources of other nutrients such as vitamin D. This is a critical nutrient needed for bone health, a healthy immune system, etc.
Grill or bake a fatty fish fillet and serve it with roasted vegetables or a salad. Use canned fish and mix it with spices, herbs and mayonnaise to stuff celery sticks, place on top of cucumber slices or scoop into a large lettuce leaf.
Even though low-carb, high fats diets are based on foods that are high in fat, there are good keto fats that are healthier than other types of fats. Choose fats from nutrient dense sources, and avoid those from fried and processed foods.