IF or intermittent fasting is a diet that people use as a supplement to their current diet/nutrition plan. Intermittent fasting is based on eating food during certain times to increase long-term health benefits. There is some misinformation regarding keto and intermittent fasting, and the following will explain how beneficial intermittent fasting can be while on a keto diet.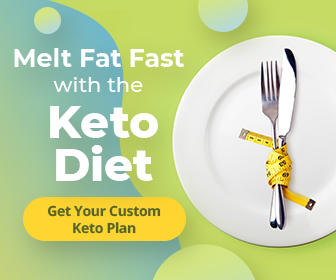 Keto And IF
While on keto, the amount of success you have will be based not only on ensuring you stay within your macros, but it will also be based on when you eat and the frequency of your meals. Also, the amount of food you eat will play a role on your overall health as well.
Adding intermittent fasting to your current diet plan can be ideal if you hit a plateau. However, even those who are new to the ketogenic diet can also benefit from eating this way with faster fat loss and increased energy levels.
Keep in mind, you are not required to fast if you are on keto. It does not work everyone, and you should never restrict yourself if you are not pleased with the results.
There are two phrases that you will need to understand before learning more about intermittent fasting and keto, and they are feeding and fasting. The human body is in a state of feeding while you are consuming food, and it is in a state of fasting when you are not.
What Are The Different Approaches To Intermittent Fasting?
There are several options that you can choose from if you are considering intermittent fasting. The first approach is the skipped meals approach. This is simply the process of skipping a meal in order to increase your fasting time. Typically, people skip over breakfast, but there are others who do not eat lunch.
Another approach is the eating window. This is when a person consumes all of their calories and macronutrients with a certain amount of time or window. The window can be from 4 to 8 hours. This remainder of the day, their bodies are in a state of fasting.
If you are new to keto and interested in fasting, you can start by limiting yourself to an eating window. Keto dieters who intermittent fast usually refer to their eating windows as 19:5, 16:8 or 23:1. For example, 16:8 would mean that they intermittent fast for 16 hours a day and they have an 8 hour eating window.
After you have gotten comfortable with your eating window, if you wanted to, you could advance to quick periods of fasting that lasts between 18 and 24 hours.
You can choose intermittent fasting for one day a week, during the weekdays or twice a week. Always do what makes you comfortable, and pay attention to how your body feels.
The Connection Between Intermittent Fasting And Keto?
When based on weight loss, intermittent faster makes it more difficult to over indulge during the day. Intermittent fasting rules will prevent you from reaching for high calorie foods and drinks that will ultimately cause weight gain.
Even when you are extremely hungry while fasting, you may find it challenging to complete your meal because IF promotes weight loss while lowering energy consumption. What is the result? The cells of your body will begin to eat the ketones and fat that has been stored in the body.
You do not have anything to worry about if you decide to combine keto and intermittent fasting. Although you may feel hungry in the beginning, your body will quickly adjust to this new way of eating. It will start burning ketones and fat for fuel and energy.