Everyone loves to eat out at their favorite restaurant. And being on the keto diet does not mean you have to give up this favorite past time. You will find there are many legal keto foods for eating out when you take the time to study the menu and choose carefully.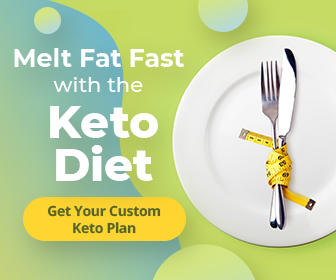 Seafood and Meats
Seafood is almost always a safe choice. Seafood selections that are keto safe choices include shrimp, salmon, tuna, crab, cod, mussels, and mackerel. These can be prepared in a variety of ways. Just make certain that your selections are not breaded nor should they be prepared in a sauce.
Whenever possible, ask if seafood is caught wild or if it sustainably farmed. Healthy seafood will provide your diet not only good protein, but also healthy fats and nutrients. Keto-safe seafood is rich in omega-3 fatty acids and selenium.
If seafood is not on the menu, you can also enjoy many different meats. Among the list of good choices are chicken, beef, pork, lamb, and turkey.
Meat and seafood, in general, will make up a large portion of your keto diet plan. Since the keto diet is largely made up of animal proteins, it is generally a good rule of thumb to specify organic beef and poultry. Grass-fed red meat, for instance, will provide your diet a healthier composition of fats. Your body, in turn, will be better able to absorb these fats.
Low Carb Veggies
Low-carb vegetables are another choice that will add variety to your meal. Vegetables that are low in carbs include spinach, mushrooms, cauliflower, broccoli, eggplant, green peppers, celery, cabbage, Brussel sprouts, kale, and zucchini. These vegetables may include butter sauce for a tasty addition.
However, it is important to avoid vegetables that are starchy or sweet. These include white potatoes, beets, yams, and carrots. It is even better to avoid some root vegetables, such as turnips.
Low Sugar Fruits
While fruit is usually something to be avoided, there are some exceptions when eaten in moderation.
Avocados provide healthy fat and are low in carbs. You can also have unsweetened raspberries, strawberries, and blueberries. Tomatoes (yes, they are a fruit) can also be eaten. Limes and lemons are also relatively safe.
Highly sweet fruits, including bananas, pears, apples, papayas, and grapes are best avoided. Also, stay away from fruit juices.
Dairy Products
Dairy products can also be good choice. Butter and cream (not half & half) are always safe, carb-free choices. Also unsweetened, unflavored Greek yogurt is a safe choice. So is whole milk cottage cheese.
When available, string cheese makes a great snack. A typical string cheese will provide 7 to 8 grams of protein with no carbohydrates.
Why not order a low-carb salad? Just choose an oil-based dressing that has no additional sugar. Oils, such as olive oil and walnut oil, provide healthy fats with no carbohydrates.
Being on a keto diet does not mean you can no longer enjoy eating at your favorite restaurant. There are many keto foods for eating out that, when ordered, will prove to be both safe and delicious choices!